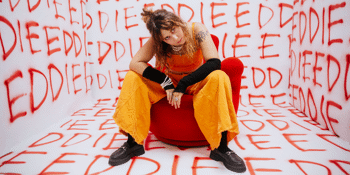 Four Tone Artists and Lemon Tree Music Presents
Maddy Jane
Friday, 30 September 2022 7:00 pm
Maddy Jane is a singer-songwriter from the small island town of Bruny Island, Tasmania.

Telling it like it is since 2017; Maddy's honest lyrics and captivating song writing have earned her a regular spot on triple j's airways and a place on huge arena tours supporting the likes of Harry Styles and Red Hot Chilli Peppers.

With millions of streams for breakout tracks 'Thank You and Sorry' and 'No OtherWay', Maddy's ironic and direct storytelling is resonating across the globe.

After two years of heavy touring and sold out shows, Maddy released her debut full-length album, 'Not All Bad Or Good' in 2020. The record scored triple j's feature album and saw Maddy perform hit single 'Perfection's a Thing and You're It' and 'Unwritten' for triple j's Like a Version.

Maddy just released 'Island Time EP', a raw and poetic collection of songs that shares Maddy's journey returning to her hometown of Bruny Island for the last few years, highlighting the irony, dark humour and the slight sense of fear that comes with ending up exactly where you started. 'Island Time EP' features singles 'Island Time', 'It's A Lot' and new single 'Eddie'.