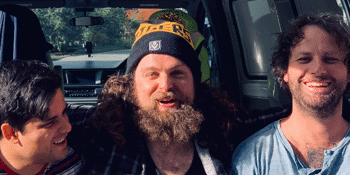 Hudson Cartel Single Launch
Slaughterhäus Surf Cult, Dissolver, Baby Dave
Saturday, 30 November 2019 7:30 pm
Hobart's own grunge psych-rock act Hudson Cartel launch their new single "Beware Eviction" at Altar on November 30th.
With their insatiable appetite for playing energetic live shows, the boys will be bringing epic riffs, deep grooves, and great singalongs to the stage, the way they have done since 2017.

Hudson Cartel will be supported a bunch of local favourites - Slaughterhäus Surf Cult, Dissolver, and Baby Dave.
https://www.facebook.com/TheHudsonCartel/