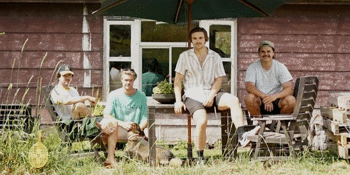 Friday, 28 January 2022 7:00 pm
Following on from their debut single release of 'saltpissed' in early April, bocce are set to perform their first headline show of 2022, trailing on from their second single release of 'featherhead'. With further plans to finish up and release more music in the coming months, 'featherhead' is set to provide insight into one of two contrasting sides to the currently untitled EP.


They are supported by their good mates and indie-surf rock four-piece, Stacy Whale. The boys from the deep south are rolling off the back of previous gigs with bocce and a third-single release of their dreamy 'The Sea Is A Daydream'.