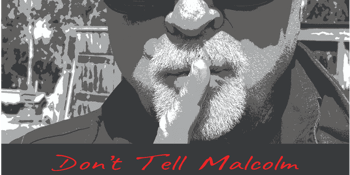 Don't Tell Malcolm
Friday, 22 July 2022 7:00 PM
"Great music delivered with passion by excellent musicians."

'Don't Tell Malcolm' meets us head on. An aural feast for lovers of top caliber classic rock and blues.

Rick Brewster, lead guitarist of The Angels, has joined forces with local legend Dave Wilson (Dave Wilson Band/Four Letter Fish) to dabble in something new.

Multi-instrumentalist Nick Norton (The Angels) adds his unique brand of fury to the soundscape.

The engine room is manned by Mick Skelton (Baby Animals/Thirsty Merc/Richard Clapton) on drums and Kevin Cooney (Richard Clapton/Emmanuel Brothers/The Imports)
on bass, delivering a cranking rhythm section.

It's "psychedelic swamp blues" and the guitars do the talking. Provocative, amped, sometimes haunting riffs backed by hair raising harmonies.

Don't Tell Malcolm recharges the music scene with their original songs, whilst paying homage to some of the world's greatest musicians who have influenced them along the way. These seasoned musicians play songs they love, for their pleasure and yours.