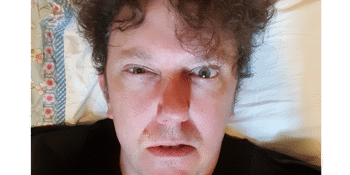 Ben Salter "The Mythic Plane" Album Launch + Holiday Party
+ Special Guests
Saturday, 21 December 2019 7:30 pm
Lock up your PlayStations and hide your Antiques Roadshow DVDs Hobart, because Australia's third favourite adult entertainment icon Ben Salter is coming to Altar, just in time for the festive season. He will be launching his fourth solo album,"The Mythic Plane", which he is releasing himself. It's a collection of twelve songs concerning the nature of reality and such, recorded mostly in a rather haphazard fashion by Salter himself, with a little help from a few choice collaborators. It's another esoteric entry into the already arcane catalogue of one of Australia's most unique performers.

Salter will be joined by his old friend and band mate Bridget Lewis on the cello. Special guests to be announced.
Don't miss out! Get your tickets now!