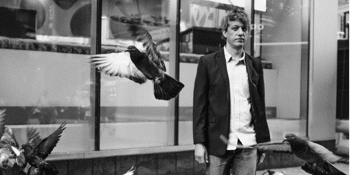 Mistletone
Steve Gunn
Andrew Tuttle, Pete Cornelius
Wednesday, 20 November 2019 7:30 pm
Mistletone presents New York-based artist, Steve Gunn, headlining a special evening at Altar with acclaimed Brisbane maestro of banjo and resonator guitar, Andrew Tuttle, with an opening set by local blues legend Pete Cornelius.
Recently named as "Rock's Best-Kept Secret" by Rolling Stone, Steve Gunn has collaborated with such artists such as Kurt Vile, Meg Baird, Mary Lattimore and Lee Ranaldo.
Steve brings to Hobart his most accomplished and moving work to date, The Unseen In Between, written in the wake of his father's passing. A sweeping and immersive showcase his deft yet minimal guitar style to the backdrop of rich instrumentation, the lyrics meditative and mysterious yet intimate and poignant. A deep, immersive experience not to be missed.