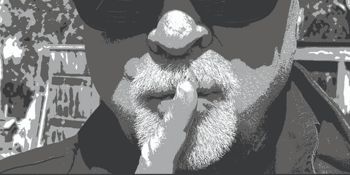 Don't Tell Malcolm
Friday, 11 February 2022 7:00 PM
'Don't Tell Malcolm' is an aural feast for lovers of top caliber classic rock and blues experiences. Rick Brewster, lead guitarist of The Angels, has joined forces with Tassie's own Dave Wilson (Dave Wilson Band / Four Letter Fish) to dabble in something new. Backed by a cranking rhythm section of Nick Norton (The Angels) on drums and Kevin Cooney (Richard Clapton/Emmanuel brothers) on bass, the guitars do the talking.

Dave describes their style as 'psychedelic swamp blues.' He meets us head on with his provocative, sometimes haunting guitar riffs and belts out the vocals with sentiment.

They are set to recharge the music scene with their own originals, as well as some tunes penned by their mutual influencers which include Pink Floyd, Paul McCartney, Eric Clapton … and as a bonus, they add some spice to a few Angels gems.

Don't miss the opportunity to see these seasoned musicians, playing songs they love, for their own pleasure and for yours.

Don't Tell Malcolm.